MD. JAKIR HOSSAIN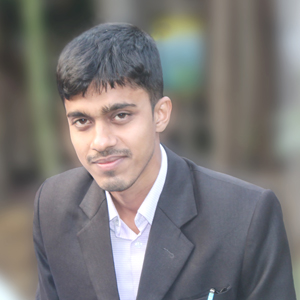 Digital Marketer | SEO Expert | Affiliate Marketer
Md. Jakir Hossain, I was born in Jhenaidah District. I had completed My BBA & MBA major in Finance from Islamic University, Kushtia.
In the time of University Life, I was interested in the Digital Marketing field. I started to study on Digital Marketing by Searching on Google and Youtube. I got my first online job in March 2015. After that, I have completed about 200 projects in National and International Marketplaces.
Digital Marketing Skills
Md. Jakir Hossain is working on Digital Marketing. I have completed about 200 Projects in Online and Local Marketplaces.  I love to learn Digital Marketing and always try to learn update from online. I am skilled in these fields of Digital Marketing:
Market Research
Competitor Analysis
Content Writing
Search Engines Optimization (SEO)
Search Engines Marketing (SEM)
Social Media Marketing (SMM)
Facebook Marketing
Youtube Marketing
Adsense Marketing
CPA Marketing
Lead Generation
Content marketing
Pay-per-click advertising (PPC)
Affiliate marketing.
Email marketing
Blogging
Achievements
Here are some achievements from Google
Experiences
I am a Digital Marketer and SEO Specialist. I am working as a Digital Marketer in Various Online Marketplace. Here is some of my online working profile:
Training Experiences
I am also Former Lead Trainer for Learning and Earning Development Project of ICT Divison of Bangladesh. I worked as a Lead Digital Marketing Trainer of Learning & Earning Development Project under following Bangladeshi top-level IT Companies:
I worked in these companies for 1 year and completed 12 Batches in Dhaka, Barishal & Khulna Division.
SEO and Digital Marketing Services
I am currently providing almost all Digital Marketing Services. Also, you can check all the services in my Digital Marketing Agency Site Rank Web Page. Also, you can check my Upwork,  Fiverr and SEO Clerck Profile Services for Following Services:
Content Writing.
WP Website Creation.
On Page SEO.
Off Page SEO.
Local SEO.
Search Engine Marketing.
Display and PPC Ads.
Social Media Marketing.
Facebook Marketing.
E-mail Marketing.
Training.
Also, you can contact other Digital Marketing Services.
Social Profiles
I am also Social. 🙂 Follow my Social Profiles and Stay connected with me.
It is the information about Jakir Hossain. If you want to learn more, you can contact me.